Design for the Business Mind
Web design / Branding & Marketing / sales funnel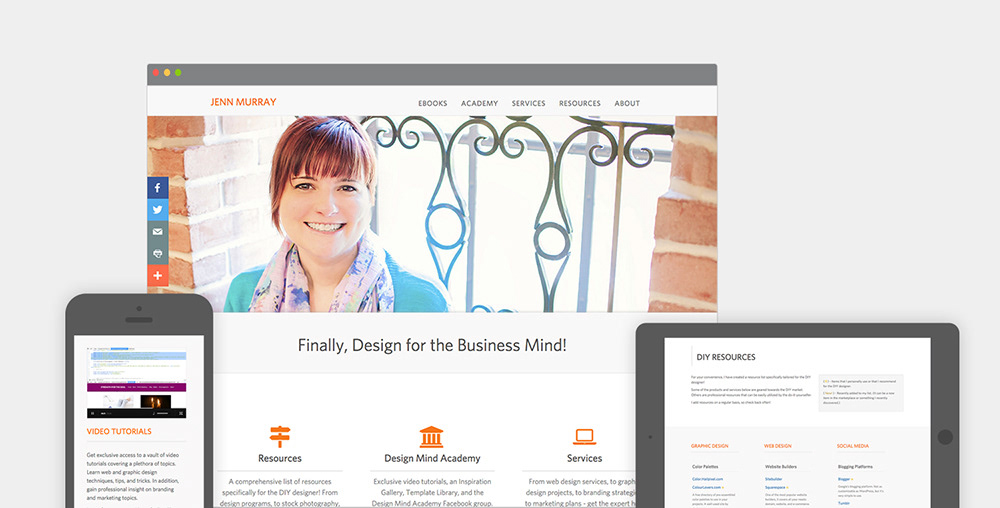 Project Type:
My Business
Design for the Business Mind is my own business that I am currently getting off the ground. Its purpose is to arm the 
DIY Designer
. In other words, solo entrepreneurs and small business owners who recognize quality design but, due to their limited budgets, are forced to create their own websites, social media graphics, logos, and other materials. They recognize quality design and understand its importance to their business. But, not being professional designers, this naturally leads to a lot of frustration for them.
While they are some resources out there such as Canva, there is a huge gap in the market when it comes to this group. Design for the Business Mind will help fill that gap by providing resources that are presented in a way the DIY Designer can understand. In other words, practical, to-the-point, and written from the perspective of an entrepreneur. Something I can uniquely do, being wired the way that I am. 
To listen to the story of how I stumbled upon the idea for Design for the Business Mind,
click here
. (You can also
read a more detailed description
of the DIY Designer - including specific traits of this target market.)
Being the target market is the DIY Designer, it was important to have a site design that was professional and modern - but simple. DIY Designers are already intimidated by quality design. Thus, having an elaborate, jaw-dropping site would have only cultivated a negative experience.
For typography, I utilized the clean sans serif font Whitney from
Hoefler & Co
. I also purposely kept the color palette light, welcoming, and inviting. And while orange can seem over-used these days, I felt it was warranted in this case. I wanted visitors to feel creative and inspired - and orange creates that effect.

From the beginning, I approached Design for the Business Mind from a business standpoint. I knew I needed to implement a sales funnel that made sense for my target market as well as myself. After all, even though my desire is to help DIY Designers, I need a sustainable business model.
The lowest cost item of the sales funnel is the Free Resources page. This comprehensive list offers DIY Designers a handy place to find links to stock photography sites, Photoshop alternatives, website help, and a host of other resources.
The list saves them from doing a bunch of Google searches. But it also lends the site - and thus myself - a certain level of credibility. In addition, it's also a great marketing tool. It's something that I - and DIY Designers - can easily share online via social media.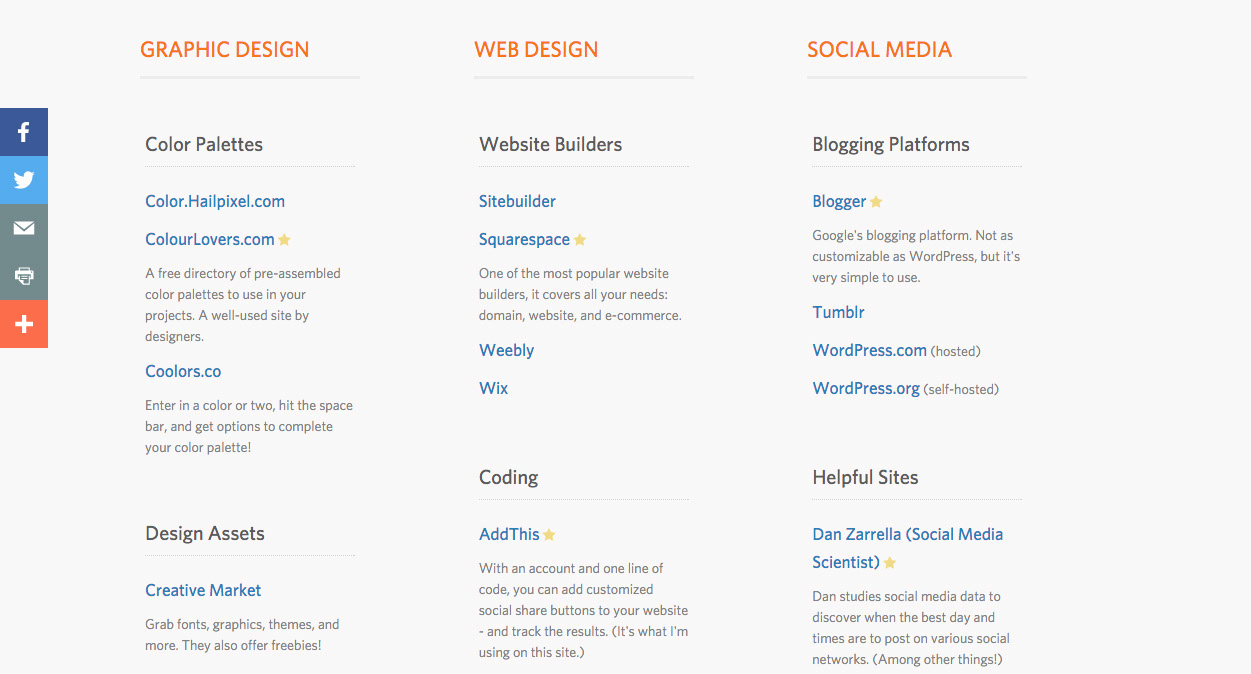 As with any business, lead magnets are also essential. So in addition to the Free Resources page, I will also be offering a free eGuide as well as a free mini-course. These items will allow me to gather email addresses, build creditability, and let folks get to know me without investing any money. 
eGuide Bundles & eBooks
The next item in the sales funnel will be eGuide bundles. Categorized by topic, each bundle will provide 2-3 quick guides that will help a DIY Designer get a specific project off the ground - and/or provide help in determining how to approach a project.
I will also offer a series of eBooks. While the books can be read in any order, the series will follow the routine of an entrepreneur setting-up their business. The first book, "Design Like a Pro," will lay out in practical terms what design is and thereby set the foundation for the series. The following books will touch on specific design and website fundamentals.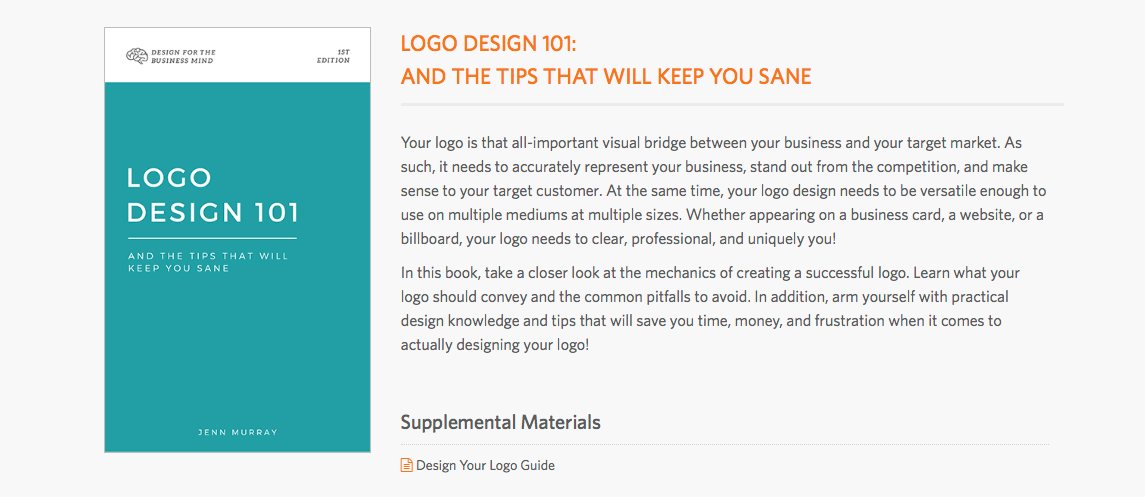 The Design Mind Academy will be a membership-based resource. Behind the paid wall will be video tutorials, podcasts, special design resources, and access to the Academy Facebook group.
The purpose of the Academy is to provide more specialized - and efficient - help than the Free Resources links or eBooks. Subscribers will be able to access a plethora of materials 24/7/365. But it's also the next step in my sales funnel, providing a larger tier of passive income.
The final, and most expensive, tier of the sales funnel are the services by yours truly. I originally considered offering things like web design and the like. But I've recently decided to only offer consultations and the ability to be booked at speaking events. This will make my workload more manageable, and I can focus on getting speaking engagements which I really enjoy.
On a final note, it was important to create a sense of professionalism and credibility on the site. In order to feel confident buying my products or services, DIY Designers need a sense of my experience and to connect with me as an individual.
As such, I purposely chose to use professional photos of myself as the header images. I also included an About page with a professional - but fun - bio as well as links to things that I use, like, and listen to.
I even went so far as to include a link to a "hidden page" where one can listen to me sing along with some of my favorite songs. :)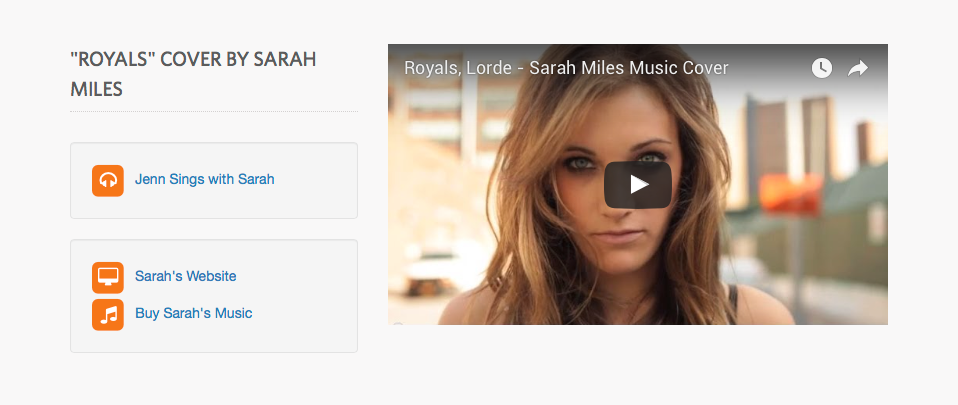 Design for the Business Mind is something I'm incredibly passionate about. It combines my love for web and graphic design; marketing and branding; entrepreneurship; and helping people. (I'm an insane natural encourager!) I also believe that equipping this target market can have massive effects for the both the DIY Designer and the professional design world. (In fact, I did a
short presentation
on just that idea at my local Refresh group.)
My ultimate goal is to build this into something that can sustain me financially. But for now, it's something I'm tackling on the side.